DISCOVERY REDEFINED
Based in Singapore, LDR Technology is a leading, award-winning location-based mobile application and e-learning solution company. We strongly believe in redefining the way people discover places, products, and experiences.
Today, more than 160,000 participants have experienced our 95 mobile trails, the latest being our Changi Airport and SG50 Presidents' Trail. Our signature web-based authoring platform, Pocket Trips™, enables anyone without programming knowledge to design and develop visually appealing, interactive site content which can be triggered by GPS, Image Recognition or Bluetooth Smart technology using Smartphone devices.
SPRING Singapore - Collaborative Industry Project (CIP)
As part of SPRING Singapore's CIP Initiative, SMEs that adopt our solutions can benefit up to 70% Government funding. Lead your organisation's experience forward through technology to help boost productivity and customer engagement. Call us NOW to achieve higher productivity and increased revenues!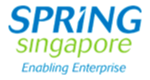 PARENT COMPANY
LDR Technology is a subsidiary wholly-owned by LDR Pte. Ltd. Visit www.ldr.sg to find out more about LDR's expertise in mobile-learning and trails.