CREATE YOUR OWN MOBILE TRAIL
Engage Your Students With Interactive Content Using Location-based Technologies
SELECTED CLIENTS

WHAT IS POCKET TRIPS™?
Pocket Trips™ is a rapid authoring platform that fuses interactive content with location-based mobile technologies such as GPS, Image Recognition and Beacons to allow you to create your very own mobile trail. This trail can then be used to engage batches of students in an interactive educational experience.
LOCATION-BASED TRIGGERS

Content can be 'pushed' to your students in 3 ways:

Global Positioning System (GPS)
Beacons
Image Recognition

INTERACTIVE CONTENT

Using our platform, students can receive educational content in the following ways:

Images
Oral Accounts
Videos
Quizzes

Students will also use the video and photo taking features of our devices to complete certain tasks.

CLOUD-BASED ANALYTICS

Quizzes asked on our platform will be recorded in our Cloud, saving teachers the hassle of marking individual quizzes.

An analysis of the quizzes will also be done to evaluate how much of the trail did your students absorb. The results and analytics will be sent to you shortly after the trail.

EASY-TO-USE AUTHORING PLATFORM

Our clean and intuitive authoring platform has enabled many Primary and Secondary School students to create their own mobile trails with no programming knowledge.

Students will learn much from being a content curator and deciding on the content to be triggered.
HOW DOES POCKET TRIPS™ WORK?
STEP 1: IT STARTS WITH A STORY
Think of a Story worth not just sharing, but experiencing.
It could be a Story of the history of your school, it could be a Story of a historically significant person in your neighborhood. Or it could be a Story of someone in the textbook who deserves to come to life. It could be a lesser-known Story worth telling. It can be any Story.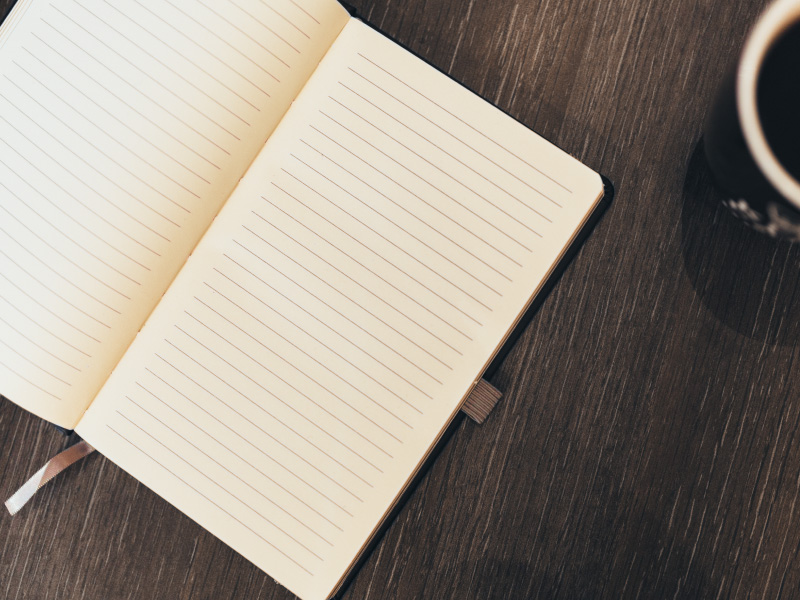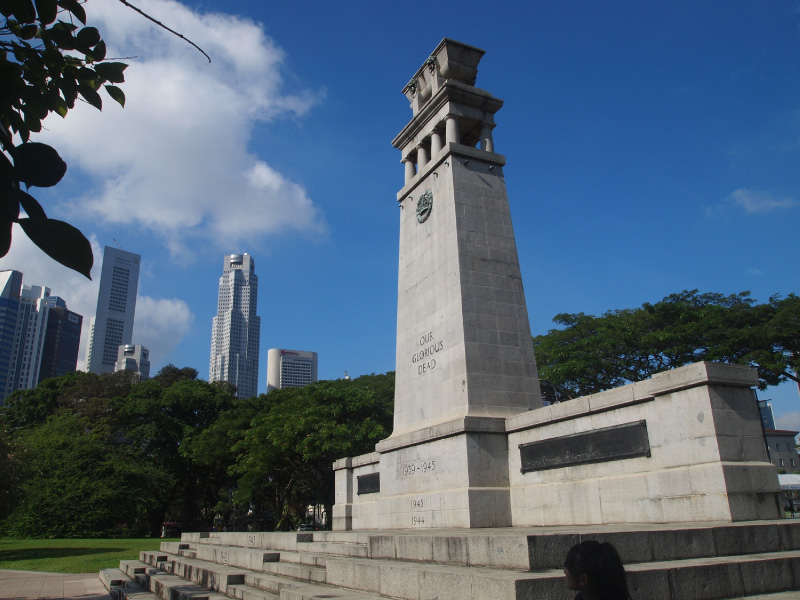 STEP 2: ANCHOR IT WITH LANDMARKS
Choose significant Landmarks that are part of the Story.
These Landmarks will provide an authentic environment to help students visualize and experience the Story in greater depth. They will now attach what they have learnt to the place.
Decide on the information you would like students to receive at each Landmark.
But you can afford to get creative with how to tell the Story. Use interactive mediums such as images, videos, oral accounts or even come up with your own game.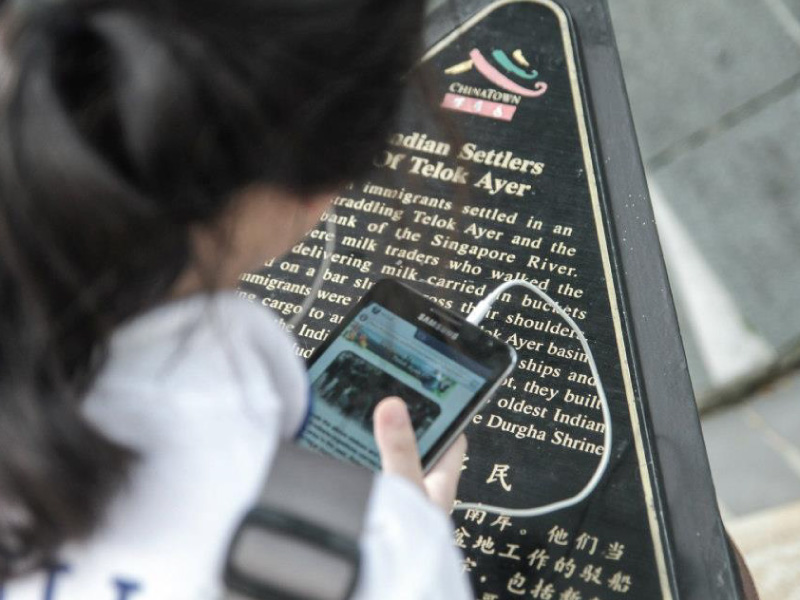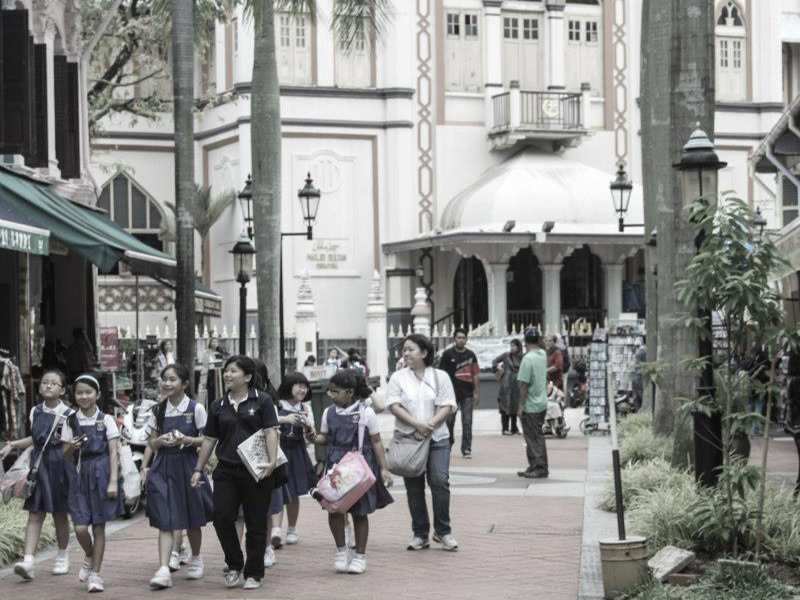 STEP 4: EXPERIENCE YOUR STORY
Take a break from the monotonous, get your students out of the classrooms and experience your very own interactive Story, one unlike any other.
Using Pocket Trips™, you can make your own trails available to the public.
Allowing people of all walks of life to experience your Story.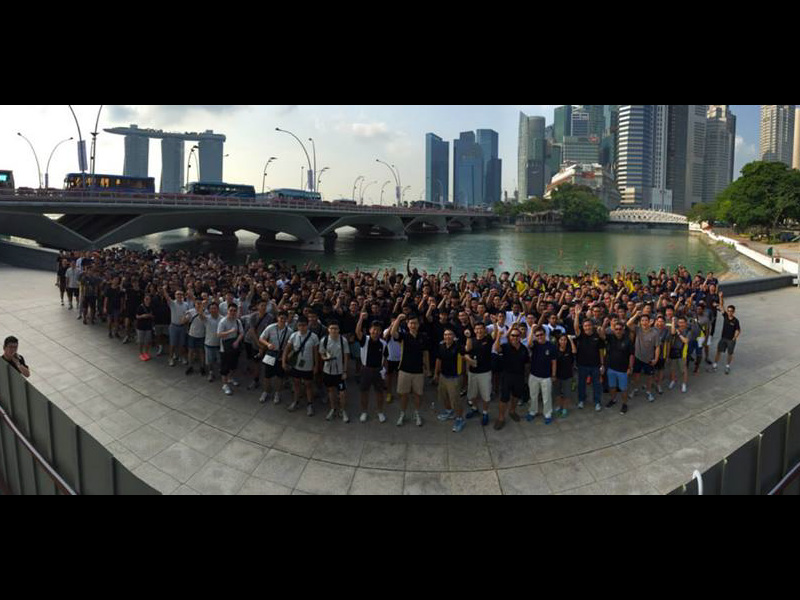 FREQUENTLY ASKED QUESTIONS
Am I the one teaching my students how to use Pocket Trips™?

We run workshops to teach students and teachers how to use our platforms.

What if i face difficulties using Pocket Trips™, after the workshops?

Feel free to contact the trainers that went down to your school and they will be more than willing to assist you.

How many Hotspots can I put on my trail?

You can put in as many Hotspots as you like. But we would advise you to keep it below 5 so that your trail will not be too lengthy or tiring on the students.

What happens after I'm done creating my trail?

Congratulations! You have designed your very first trail! Now, go for a dry run and test out all the triggers and content that you put together.

Depending on your agreement with us, you can engage our trail Consultants to receive constructive feedback on your trail and help with troubleshooting any issue that pops up.
I'm done with my dry run, what's next?

Alright! You are now one step closer to launching your very own trail. Now all you have to do is mark a date on your calendar and prepare to bring your students out on an interactive trail experience created by your School.

Not all my students have Smartphones. How would they then use Pocket Trips™,?

You can rent our devices for 1-time use for the upcoming session you are planning for. For more information on that, drop us an email at enquiries@ldr.sg or fill up this contact form.

How many trails can I make with Pocket Trips™,?

It's up to you! Schools have the option to create as many trails as they want depending on the agreement with us. More trails means more students can get involved in the creation process.

Then again, content for created trails can also be edited from time to time to keep the trails fresh and exciting.
Pricing
Pocket Trips™ Package for MOE Schools
  Price: $1,200  per level (includes customised school features)