PRODUCTS & SOLUTIONS
Learn how your business can benefit from location-based technology such as GPS tracking, Geo-fencing, Image recognition and Beacons.
MEETING YOUR MARKET NEEDS
LDR Technology covers a wide-range of location-based and mobile platform solutions.
Redefine your consumers' experiences, in whichever industry you operate in. Create interactive mobile trails using our rapid authoring tool, to immerse your audience in tour around your attractions, museums, or locations. You can also use it to create trails to enrich your educational or training trips.
Connect with your audiences at specific locations using GPS tracking, Image Recognition, or Beacons. The same tools can be used for retailers, and exhibitions to involve shoppers or visitors who prefer to explore on their own. Build a mobile app for your organisation that can come with these features or more.
With the use of our technology, less manpower is needed to engage your customers. This in turn increases productivity and competitiveness for your business.
PRODUCTS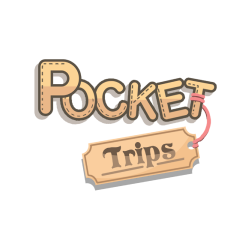 Create your own location-based mobile trails.
Build your trails with our rapid authoring tool to tell your brand story, provide guided tours for your visitors, or to educate your audiences through a learning trip.
Powered by GPS tracking, image recognition and Bluetooth technology.
Adaptable to different environments and checkpoints.
Available on Google Play and the Appstore.
Save up to 70% with SPRING Singapore funding if you are an SME.
For Educators, click here to explore Pocket Trips™ for Schools
Platform to create a native app for your business.
Choose a template, easily edit and format your content.
Add your own pictures, music, sound and video files.
Features include GPS and directions, login page, Google Analytics, push notifications and more.
SOLUTIONS
Use beacon solutions in your space to interact with clients in a new way. We can help with the purchase and setting up of beacons in your space.
Notifications are pushed to customers automatically, opening up a new dimension to their experience, with no extra manpower needed.

Use the data gathered from the beacons to get customer insights and boost sales.

Our beacons are waterproof and work in outdoor spaces.

Data collected from the beacons can provide valuable consumer insights such as information on the total number of visits per day, visitor volumes at different times of each day, the average dwell time visitors spend at a particular spot, and the type of devices in which they use.

These insights drawn from data can be used to further improve areas like your operational processes or location layout, in order to give your visitors a better experience. It also helps raise efficiency and potentially increase profits.
INCORPORATING IMAGE RECOGNITION TECHNOLOGY
Image recognition technology can be embedded into your app, which allows users to identify objects and make discoveries on-the-go. A great option for users to interact with their direct environment, turning your usual space into a room of possibilities. Read our case study on image recognition.
MOBILE APP DEVELOPMENT SOLUTION
Develop an app for your organisation. It can come with location-based features like Pocket Trips™, but personalised to suit your needs. Include your own skin, and other add-on features.
Let us help with creating your mobile trails
Other than our product Pocket Trips™, we also provide additional support services like creating your mobile trails for you, where we handle the design, building and publishing of your trails.
Interactive Heritage Trails (iHTs)
Embark on MOE curriculum-based learning trips specifically for your students.
SME Of The Year Award 2015
Singapore Business Incorporation
, 2015
SME Asia Award 2014
SMEs Asia Award Singapore
, 2014
Nominated for World Summit Award 2013 – Best Example of m-Learning & Education from Singapore
Won Asia Pacific ICT Award – Top in eLearning Category
Asia Pacific ICT Alliance
, 2012