INTERACTIVE HERITAGE TRAILS
Bringing History to Life Through Location-based Learning
Start Your iHTs Free Trial* Today!
Fill out the form below & our trail specialist will contact you to discuss how you can leverage on iHTs for your lessons.
By submitting the form, you indicate that you have read and understood LDR Tech's Privacy Policy & PDPA Statement.
*Each trial run is limited to only the first 20 sign-ups
SELECTED SCHOOLS

TEACHING THE TWENTY-FIRST CENTURY STUDENTS
We live in an age where students are digital natives, comfortable with new technologies such as the Internet, Youtube, Smartphones and so on. These digital natives are also known as Generation Z.

ENGAGE GENERATION Z WITH OUR iHTs
Our Interactive Heritage Trails (iHTs) utilize location-based learning by streaming site-specific information to students such as oral history accounts, photographs and videos, creating a multi-sensory experience.
During the trail, students will engage in a variety of learning activities (games, puzzles and quizzes) embedded on the mobile devices. Students actively learn through performing open-ended tasks such as composing photographs and video clips.
BENEFITS OF USING iHTS
Multiple Sources of Information
Encourage Place-Based and Inquiry-Based Learning
Develop 21st Century Skills
Fun Learning Process
Enable Self-Directed and Collaborative Learning
Capitalize on Curriculum-based trails
Enhance your class's ICT experience
Eliminate Marking of Papers
Meaningful & Effective Learning
Bypass Gebiz – Engage our Services Directly
Since 2012, more than 80,000 students from 120 over schools of all levels have embarked on our curriculum-based mobile trails with very positive feedback. In addition more than 90 schools have created their own personalised trails for various subjects and school orientation.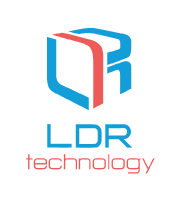 LDR Technology is a leading location-based mobile solution provider and e-learning company based in Singapore that has a Master Contract with MOE to run our iHTs. (See the trails booking memo to all schools from Elaine Lim, Ref: EDUN C 07-08-202-V5).
"It was fun doing the trail in the City and discovering so many things relating to WW2 had happened there."
Ms Seong Then Yee
, Teacher, Anglican High School (AHS)
"I enjoyed the creative use of mobile technology and seamless integration into real-life trails to provide an interactive learning experience on the heritage of Singapore."
Mr Clarence Cheng
, Teacher, Raffles Institution (RI)
"I enjoyed the way history was infused with technology in an interesting and effective manner."
Ms Jo Ann Lee
, Teacher, Singapore Chinese Girls' School (SCGS)
FREQUENTLY ASKED QUESTIONS
Can I customize the iHTs to include certain locations?

Yes! Arrange an appointment with our staff, and we will help you to craft a trail that meets your needs.

Where do I go to make my own trail?

Apart from Heritage trails, we can also help you to create Inter-Disciplinary or Leadership trails. To do so, head on over to our trail-creating platform, Pocket Trips™.

What's the wet weather plan?

It depends on the scenario:

Light Drizzle
The trails can still continue, and ponchos will be issued to the participants.
Rain
We will head indoors and push out content through a manual drop-down.

Should you wish to cancel or postpone our iHT on the day itself due to bad weather, do let us know at least an hour in advance for us to notify our facilitators.

How long is a trail?

A trail is 2 hours and 15 mins (on average), and will vary according to the customized trails and lessons
How do I go about finding out more about the trail?

Have a quick chat with our friendly Trail Advisors to better find out how iHTs can meet your teaching needs.

Or email us and we promise to reply you in 3 working days.

How do I sign up for a trail?

Our Master Contract with MOE means that there isn't a need to use GeBiz.
Simply fill up a form (download via the button below), send it to us (email or fax) and we will notify you on the next step. Or if you would rather talk to us, call +65 62554645.

What is the timeline for engaging in iHTs?

Here is MOE's recommended timeline for getting started on iHTs and some useful forms. Schools typically contact us 6 months prior their trails to begin discussion of customisation and other specifications. This will give us ample time to arrange a well-planned trail.