Contactless Temperature Scanners
Stationary contactless temperature scanners can be installed at the entrance of MRT stations, office building, places of worship and healthcare centres such as hospitals, eldercare centres and nursing homes to facilitate the temperature taking and attendance tracking of every frontline staff, volunteers or members of the public going in and out of a secured facility.
An alert will be fired to the officer in-charge whenever a person displaying abnormal body temperature is detected.  The devices comes with inbuilt facial recognition feature that can be turned-on to facilitate access of authorised personnel to secured facilities.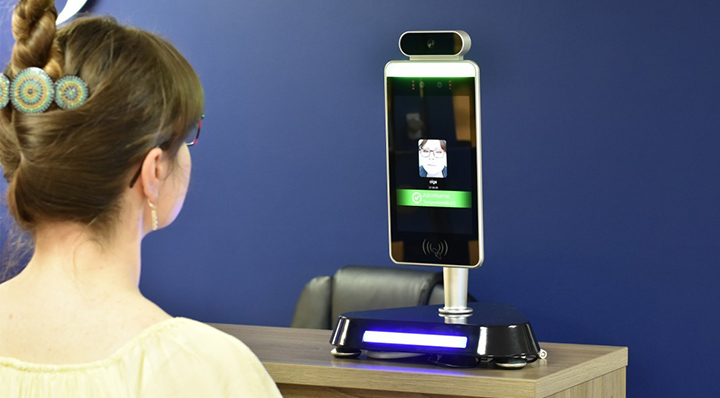 Lorascan
Lorascan is one of the contactless temperature scanners that uses AI facial recognition. It can do both temperature & attendance taking.