LORASCAN
Lorascan is an AI facial recognition thermal scanner that can be installed anywhere for contactless temperature and attendance taking. This device is well-equipped with a face or face-with-mask recognition system, and infrared thermal imaging module for an efficient and reliable temperature check. An automatic alarm will sound off when an abnormal temperature is detected. The SafeEntry QR code can also be incorporated into the device upon request. Includes free installation service & training from us.
Product Features
Each face is unique, cannot be copied to prevent counterfeiting
Able to identify within the range for non-contact and hygiene
Accurately detect human body temperature (±0.3 accuracy)
Automatic alarm when abnormal temperature is detected
Different angles, lights or faces can be accurately identified
Simultaneously detect & identify multiple faces; high recognition efficiency
Door access control
Simple self-installation
No special equipment; mobile phones & computer cameras can collect faces anytime and anywhere
Videos
With mask recognition & detection
With TraceTogether Scanner
With Advertisement Display
Applications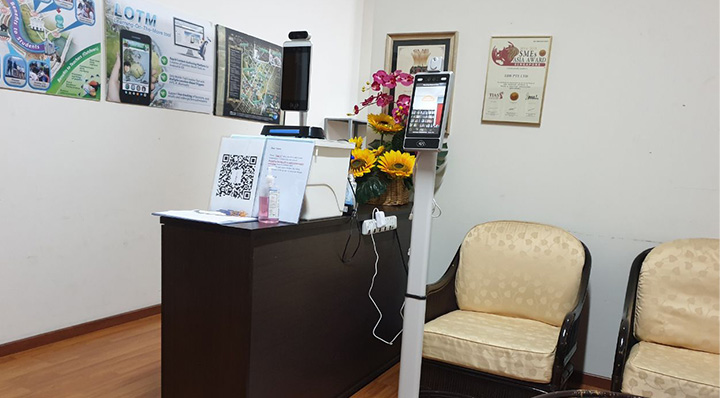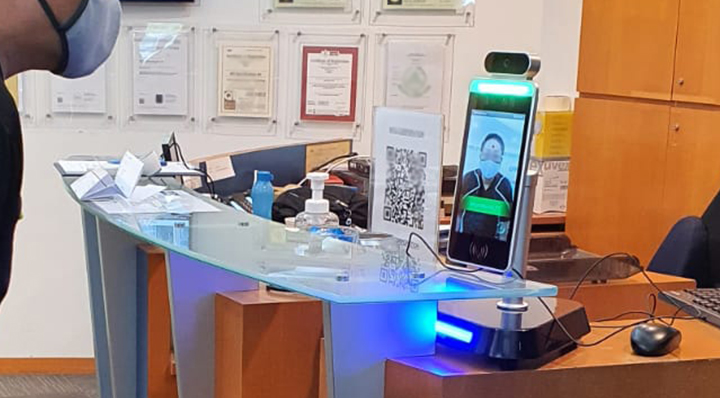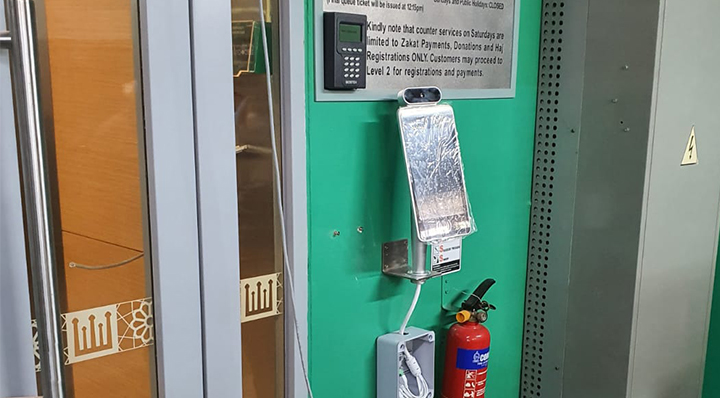 Thank You For Your Support!
As Featured On The Straits Times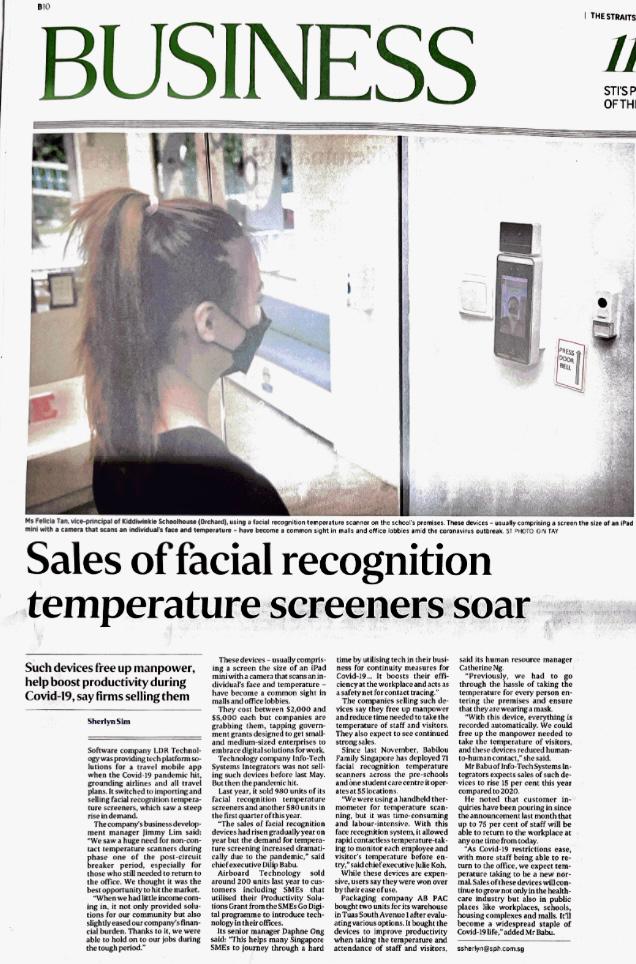 FAQ
Why do I need Lorascan?

With the presence of the novel Coronavirus, it is now crucial to create a safer environment for yourself, your staff and your customers/guests. Setting up Lorascan at the entrance of your premise helps you to detect those who are entering with abnormal temperature and/or without a mask. those entering without a mask. In addition, the SafeEntry QR Code can be incorporated into the device for contact tracing.

Does it have door access control?

Yes. Upon taking temperature or attendance via facial recognition, it can automatically unlock doors.

Where is the best place to install Lorascan?

Lorascan can be best installed at shopfront entrances or reception areas.

What is the facial data capacity?

Our device has a large-capacity face library of 20,000. It includes face photos, recognition records and live snapshots.

Where will the data be stored?

All data will be stored within the device and it can be exported.

How long does it take to set up the device?

Installation by yourself will take you less than 5 minutes. However, we do provide free installation for you, so setting up is completely hassle-free!

Does each unit comes with a stand?

Yes defintiely! You can choose either the desktop stand or the 110cm vertical stand.

What should I do if there's an issue with the device after purchase?

Don't worry, we got your back! Feel free to contact us at +65 6255 4645 and our team will assist you as soon as we can.

Is there any warranty for Lorascan?

Yes, there is a 1-year warranty.

Is there PSG grant?

Unfortunately no, we do not have PSG grant at the moment.

How much is a unit of Lorascan?

Please contact Jimmy at +65 9323 7323 or sales@ldr.sg for quotation.
If interested, please contact