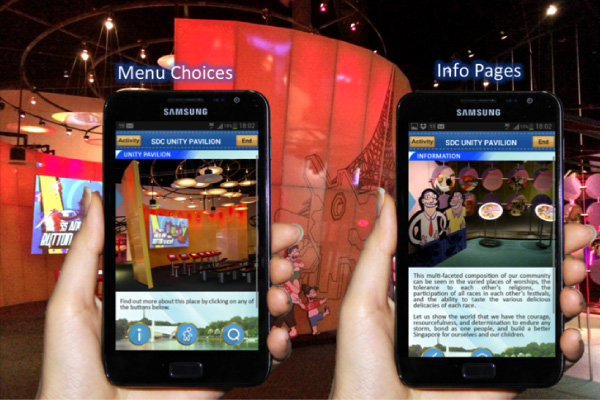 CLIENT: Singapore Discovery Centre (SDC) / Army Museum Singapore (ARMS)
PRODUCT/SOLUTION: Pocket Trips™
THE ISSUE
SDC / ARMS was exploring new ways to enhance the visitor interaction with the exhibits located across their various galleries. They were looking to bring their visitors' attention the making of a citizen soldier and for them to appreciate the various Operations the Army has undertaken. Their goal was to share the Singapore Story and inspire a desire to contribute to Singapore's future.
THE RESULT
In Phase 1 of our project with SDC, LDR developed The Mobile Explorer@SDC/ARMS trail in April 2015 which provided location-based interactive engagement to achieve visitor's learning objectives, augmented existing exhibits of ARMS and SDC and auto-collation of feedback at the end of each visit.
With impressive results from Phase 1, we have thus been invited to embark on Phase 2.
OUR SOLUTION
Using our highly versatile, Pocket Trips™ platform, we created several hotspots within Singapore Discovery Centre triggered by our Image Recognition technology.
For more information on our Pocket Trips™ platform, go to http://pocket-trips.com/home.